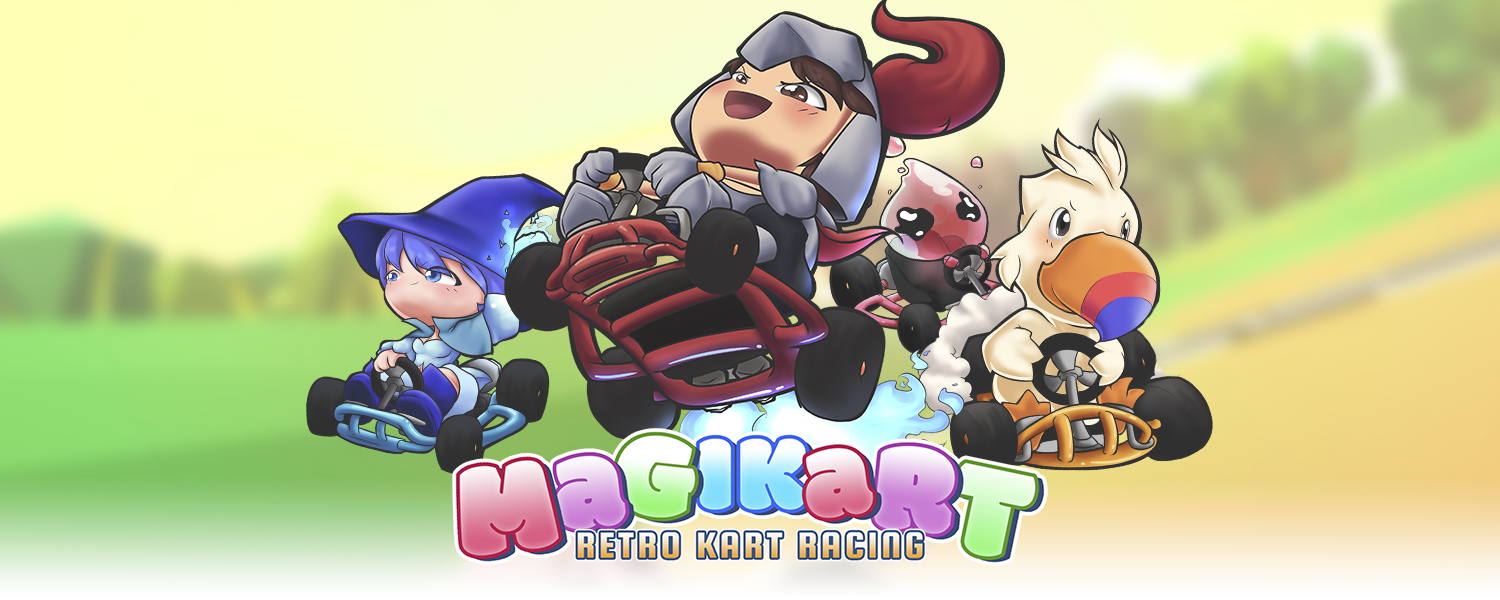 MagiKart: Retro Kart Racing
A downloadable game for Windows
MagiKart: Retro Kart Racing is a retro inspired racing game that heavily borrows from some of the best (and worst) late 90s kart racers.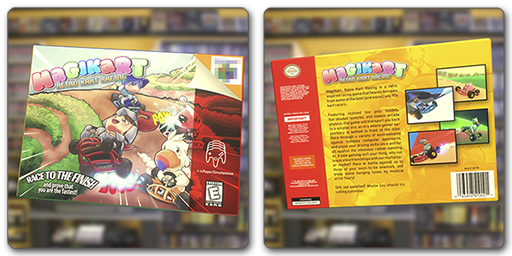 Featuring stylized low poly models, flat-shaded textures, and classic arcade physics, this game will transport you back to a simpler era; an era where gamer supremacy is settled in front of the tube.
Race through a variety of environments against ruthless computer opponents, and prove your driving skills once and for all against the infamous rubber-banding AI. If solo gaming isn't your thing, why not break a few friendships with our multiplayer modes? Race or battle against up to three of your soon-to-be enemies, and enjoy some banging tunes by musical artist Saury and Luan Maziero!
Rigorous Races
Your racing adventure starts on the mysterious Red Rock Island. They say that a long wooden bridge can be found there, but the question of who built it remains unsolved!
Head over to the mysterious monster forest, where Pecos and Slimes live in harmony. Don't be surprised if you encounter them during your race! Just be sure to avoid hitting those loveable creatures.
Mountainous peaks, slippery ice banks, and a trek inside a whale's belly are just about all you need to know about this perilous race!
Things get real spooky in this gothic castle of epic proportions! Race through spiraling towers and opulent grand ballrooms to become victorious!
Collection of Characters
The Knight is a noble racer, devoted to only the highest quality of racing. Rely on his loyal traits to get you through the race!
The Wizard does not let anyone get in her way. Beware of her magical prowess!
The Peco is a loyal companion, but in this case, he's out to get you so he can be number one!
The Slime is the cutest little creature you will ever see until it's given a go-kart and a goal to win. Better get out of its way!
Still not satisfied? Maybe you should try calling a plumber.
*The following game is an early access demo that does not contain all of the features found in the full game, and may also differ from its final release. If you have any suggestions on how to improve the game, or find game bugs, please leave a comment below, on my discord channel, or contact me via the in-game feedback system.

Download
Click download now to get access to the following files:
MagiKart: Retro Kart Racing
106 MB